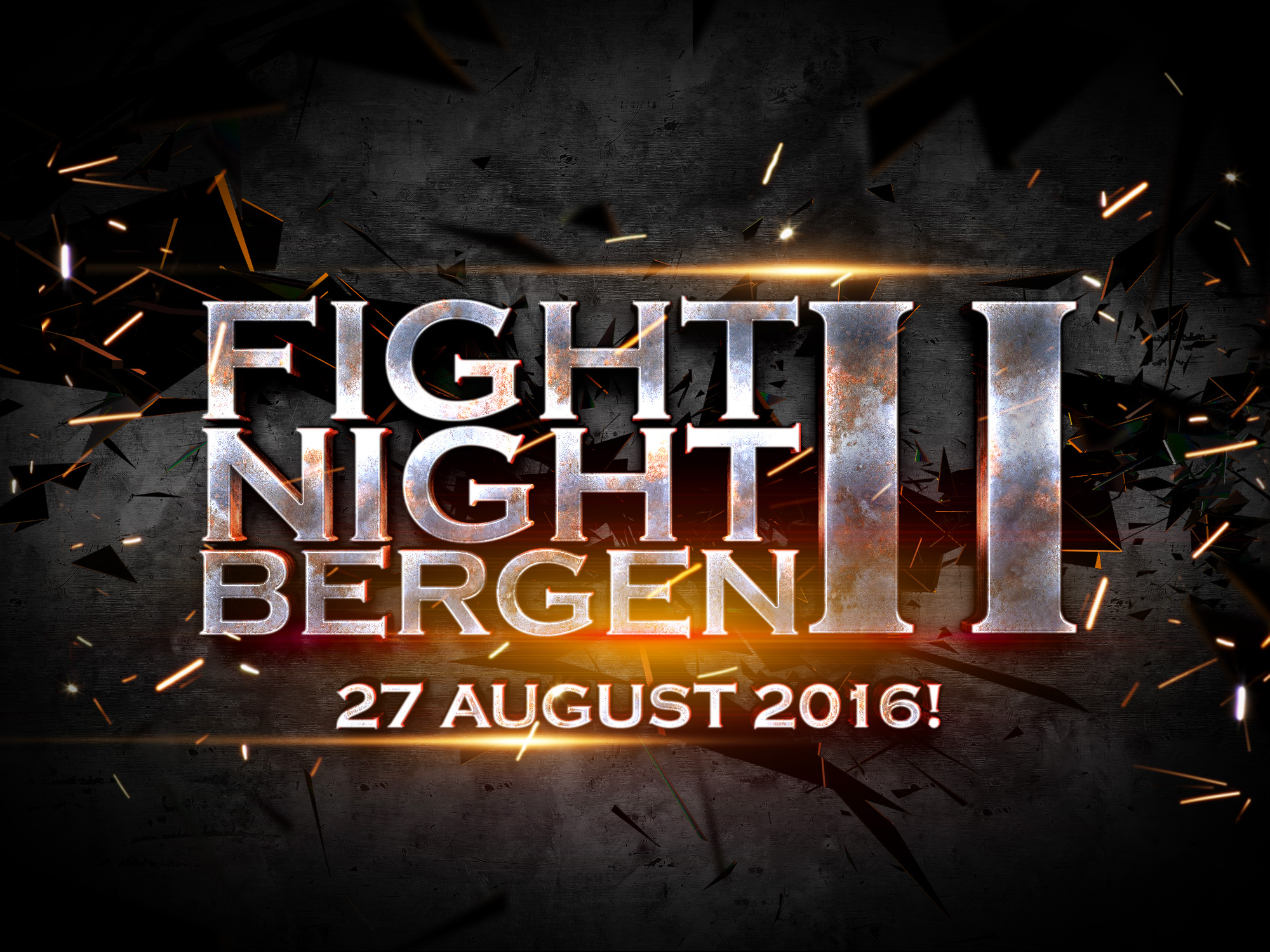 Fight Night Bergen II will be on 27 of August 2016 in Bergen, Norway!
MORE INFO TBA! READ MORE FOR TEASER VIDEO
Lørdag 27 august 2016 er det duket for Fight Night Bergen II. I fjor var det stinn brakke på Scandic Bergen City og høy stemning. Les mer og se bilder fra vår galla i fjor her:
http://fightnightbergen.no/index.php/fight-night-2015/59-fight-night-bergen-2015
Vi har høye ambisjoner for Fight Night Bergen II og skrur opp nivået fra Nordiske tittelkamper.
For få minutter siden ble arrangementets hovedkamp bekreftet.
Milton Barrios Gallareta utfordrer regjerende Europamester Petar Sivcovic fra Serbia i klassen 62,400-64,500 kg som har akseptert kampen. Barbara Falsoni, General Director i WAKO PRO har godkjent kampen som dermed er et faktum. Den profesjonell tittelkampen går over 10 runder og uten hjelm.
Dette er en tøff klasse med høyt nivå. Milton har ferske sølv fra amatør EM og VM. På Fight Night Bergen I ble han Nordisk Mester i 66,8 kg grenen low kick etter 5 suverene runder mot svenske Martin Koll. Det er som fullkontakt men man kan i tillegg sparke mot lår.
Ticket info TBA!